2 Nephi 20, 21, 22. Isaiah asks "to whom will ye flee for help?" It doesn't matter whether you are attacked by your enemies, tempted by Satan, ridden with guilt, afraid in affliction, or overwhelmed by the demands of life, the answer is the same: "Trust thou in the Lord: he is [your] help and [your] shield" (Psalm 115:9). Heroes and warriors trust in the Lord to help them win their battles and do hard things.
One sleepless night I was lost in shock and grief, unsure of what the first step should be toward healing. I was afraid of the hard things I would be required to feel, to know, and to do. The rising sun brought me to my knees pleading with my Heavenly Father to order my steps: "What should I do first?" "Go to the temple" was His clear and simple direction. So I fled to the Lord in His Holy temple for help. "O Zion, that brings good tidings, get thee up into the high mountain…be not afraid…Behold your God!…Hast thou not known? hast thou not heard, that the everlasting God, the Lord, the Creator of the ends of the earth, fainteth not, neither is weary?…He giveth power to the faint; and to them that have no might he increaseth strength" (Isaiah 40:9, 28-29). Step by step He gave me power and increased my strength and capacity to feel and know and do. "In that day [this burden was] taken away from off [my] shoulder, and [this] yoke from [my] neck, and the yoke [was] destroyed because of the anointing" (2 Nephi 20:27).
Jesus Christ was anointed "to preach good tidings unto the meek…to bind up the brokenhearted, to proclaim liberty to the captives, and the opening of the prison to them that are bound; To proclaim the acceptable year of the Lord, and the day of vengeance of our God; to comfort all that mourn; To appoint unto them that mourn in Zion, to give unto them beauty for ashes, the oil of joy for mourning, the garment of praise for the spirit of heaviness; that they might be called trees of righteousness, the planting of the Lord, that he might be glorified" (Isaiah 61:1-3).
I don't fully understand how Jesus Christ has been able to take the ashes of anguish and replace them over time with beauty and joy. But I do know that Jesus Christ has "the spirit of wisdom and understanding, the spirit of counsel and might, the spirit of knowledge." I know He has "the spirit of compassion, tenderness, and forgiveness" because "his hand [of mercy] is stretched out still" to me (2 Nephi 20:4). I know He shared His spirit of counsel with me by bringing this scripture to my remembrance time and time again when fear would creep in: "Trust in the Lord with all thine heart; and lean not unto thine own understanding. In all thy ways acknowledge him, and he shall direct thy paths" (Proverbs 3:5-6). His spirit of wisdom reminded me that like Nephi, I don't need to know the meaning of all things. I just need to remember that "he loveth his children" (1 Nephi 11:18). And I truly have felt His love and His spirit of compassion for me and for His children over and over again.
And because I have seen His hand of "power and might" and felt His arms of love, I want to extol like Isaiah: "O Lord, I will praise thee…[for] thou comfortedst me. Behold, God is my salvation; I will trust, and not be afraid; for the Lord Jehovah is my strength and my song; he also has become my salvation. Therefore, with joy shall ye draw water out of the wells of salvation….Praise the Lord, call upon his name, declare his doings among the people, make mention that his name is exalted. Sing unto the Lord; for he hath done excellent things; this is known in all the earth. Cry out and shout, thou inhabitant of Zion; for great is the Holy One of Israel in the midst of thee" (2 Nephi 22:1-6).
So the next time I find myself in the pit of despair I will remember that the Lord loves me. I will remember that He wants me to know Him and know the depth of His love for me. I will remember that He wants me to know of His "everlasting power" to deliver me. I will remember that "his hand [of mercy] is stretched out still" to draw me out of the pit of despair and fill me with joy from "the wells of salvation." And when I remember these things, I will trust.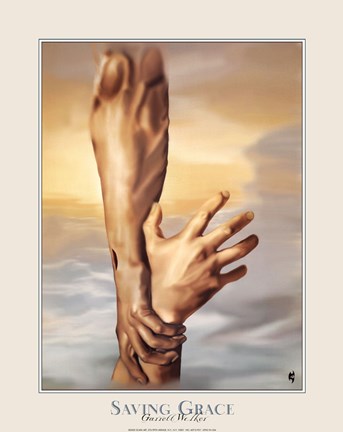 * Remember a time you trusted in the Lord to help you. What were the fruits of your faith?
Click here for additional Book of Mormon posts.